Understanding Tennis Betting Odds
When it comes to sports betting, the appeal of a single sport is not just based on the number of players or viewers. What matters is the size and diversity of the betting markets. On this note, tennis is considered one of the biggest and most lucrative options out there. With different types of tournaments of different tier levels played year-round, you can easily find the sporting action and entertainment that you're looking for. More importantly, the long list of tournaments creates a variety of markets that you can follow and bet on.
In tennis betting, the grand slams are the most important. There are four grand slam events in tennis: Australian Open, French Open, Wimbledon, and the US Open. Also, you can follow and bet on 1000 and 500 Masters events, and a few invitationals and exhibition matches in between. In short, tennis betting is for the serious punter who wants to take advantage of many betting opportunities.
To take advantage of these opportunities you need a complete understanding of the popular types of sports bets with tennis betting odds as your primary guide in the decision-making process.
Top Tennis Betting Online Sportsbooks In India
1
Get 100% Up To
₹5,000
Risk-Free Bet
2

Get 50%
Up to €50
Welcome Bonus
3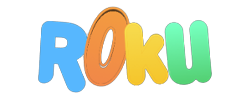 Get 100%
Up to ₹7,500
On First 2 Deposits
4

Get
0% Margins
And Great Odds
5 Get
$25 Free Bet
Welcome Bonus
6
Get 100%
Up to ₹8,000
Welcome Bonus
7
Get 100% Up To
₹15,000
On First Deposit
8
Get 100% Up To
€100
Welcome Offer
How Tennis Betting Odds Help You Make An Informed Decision
The success of your tennis bets partly depends on your understanding of odds and how to read them. In sports betting, the odds tell you the likelihood of an event, like a player winning the match. Tennis betting odds are often displayed as decimals, or these can be reported as fractions. Whatever the format is, you need to consider first the odds before placing your bets with an online sportsbook.
Let's take an example in tennis betting to explain the concept of odds. A sportsbook will list Simona Halep with odds of 1.60 to win a match and her opponent, with odds of 4.50 to win. The published odds tell us that Halep has a 62.5% of winning her match. Also, tennis betting odds will help us compute for our payout in case we bet on it and win. If we place a 1,000 Rupees bet on Halep and she wins, we collect 1,600 Rupees. Since the odds can partly define your payout, you should always look for competitive odds that can offer you bigger profits.
Besides understanding the tennis betting odds, make sure to read our free tennis betting tips and strategies for better understanding and an inevitable success. 
Betting on Tennis Matches
Armed with an understanding of odds, you can start betting confidently on tennis. And one popular way to bet on sports is by betting on tennis matches. A match can only go two ways - the player may win or lose. Compared to soccer, there's no draw to complicate your tennis betting decision.
Before you submit your bet, take a look at the tennis betting odds first. Compute for your potential payout and use the odds to determine which player you are backing. Remember that in tennis betting, the player with a lower odds is the one favoured in the line.
Outright Betting in Tennis - What Makes It Different
In outright betting, you are not concerned with the outcome of the player's first-round match or a quarters match-up. Instead, you focus on the tennis player who will win the tournament. This is a challenging bet to play since you focus on the field as a whole and consider upsets and the forms of different players. Also, you must have access to previous scores and match statistics that can help you make an informed selection. To play, you need to submit the bet days or weeks in advance before the start of the tournament. Aside from an outright bet, there are other similarly-themed bets that you play in advance. Here's a look at other bets similar to outright betting:
Each Way Bet
There are instances when the Indian sportsbook may offer an 'each-way bet'. Here, one wager is placed on the player to win the event and the second wager is placed on the same player to reach at least the finals.
Quarter-Final Winner
This is a wager on the player who reaches the semis.
Player to Reach the Final
Under this betting arrangement, you put your money on the player who you think will reach the finals.
Set or Games Handicap Betting in Tennis
In handicapping, the underdog is given an extra boost to balance their chances. The 'boost' comes in the form of extra games or sets. A popular example in tennis is called set handicap betting. Here, the odds for the player come with a positive (+) or negative (-) sign, like +1.5. If you bet on a player with a +1.5 handicap tennis odds, you become a winner if the player wins or doesn't lose by 1.5 sets. Simply put, no matter the outcome of the tennis match, as long as the player is within 1.5 sets, you win your bet.
A variant of handicapping in tennis is games handicap where players are handicapped by the number of games.
Are You Ready to Bet on Tennis?
Whether you bet on tennis matches or try outright betting, you need to be prepared and have access to information on tennis betting odds. Sports betting is an information and numbers game; the more you know about the players and the event, the higher your chances of collecting a payout.
Do you want to start betting like a pro? Check out our online tennis betting tips and real money sportsbooks reviews, today.