Every year, the worldwide gaming community brings together passionate gamers, casino operators, developers of games, software providers, along with an impressive number of journalists, bloggers, various financial and jurisdictional authorities, and marketing experts through a series of global iGaming events. They are all drawn in by the fascinating universe of iGaming and all that it incurs, and they share the same burning curiosity and desire to discover the way the future of gaming will look like. 
As one of the most popular iGaming scenes in the world, India is not a novice when it comes to these gatherings. In fact, the events held here periodically are the ideal ground for launching brand new online casinos, games, gaming devices, and intriguing new concepts and industry policies. They attract hundreds of thousands of people every year, and they enable Indians, as well as people from outside the country who speak different languages to meet with regularity, interact, keep the wheels moving, and enjoy the perfect platform for these types of gatherings.
With so many conferences, shows, and conferences underway every year, you might have a problem trying to figure out which events to join. Whether for purely networking reasons, to reunite with shareholders of land and online gaming venues, or to stay up-to-date with the latest releases, you could attend the most prestigious events and successfully pursue your goals. To come to your help, here is a brief overview of some of the most important iGaming events, conferences, and shows to keep an eye on, whether in India or elsewhere.
Top Online Casino Reviews For India 2021
1
100% Up To
1BTC
Welcome Bonus
2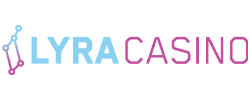 3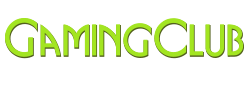 4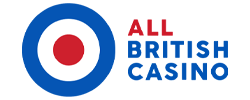 100% Up To
£100
+ 100 Free Spins
5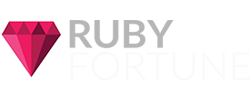 100% Up To
₹75,000
On First 3 Deposits
6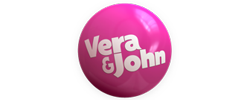 Get
100 Free Spins
Welcome Bonus
7
100% Up To
₹50,000
On First Deposit
8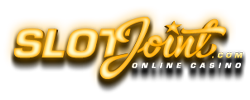 Get Up To
$1,000
On First 5 Deposit
Keep An Eye On The SPiCE India 
SpiCE is short for Strategic Platform for iGaming Conference & Exhibition and it is the biggest event that gathers important stakeholders belonging to the sports betting and gaming industry in the Indian subcontinent. This year's event will be the third one ever to be held and it will be hosted by the Goa Marriott Resort & Spa.
This year, SPiCE India 2021 throws the way gaming operators can effectively maximise their growth potential into the spotlight. The event also promises to explore the cool innovations developed by the gaming industry, discuss the fast-paced regulations and new obstacles, and excellent opportunities worth keeping an eye on.
If you are particularly interested in online poker, you are going to love the curated poker tourney that attendees will be allowed to join. This year's SPiCE India edition is expected to be the biggest and most glamorous iGaming event in the country, and the pre-event and post-event parties will let you dress up and mingle with some top names in the industry.
Whether you are interested in learning about some interesting investment opportunities in regards to the Indian gambling industry, you would like to connect with your peers in a pleasant and relaxed environment, or you would like to showcase your own new games or casinos online for real money, join the event and you won't regret it. The fact that SPiCE India 2021 will be the first physical gaming show to be organised hereafter the COVID-19 lockdown is an additional reason why this event is expected to gather a huge crowd, as people are thirsty for public gatherings and human interaction. Mark 23, 24, and 25 March on your calendar and get ready for an awesome event!
Join The Fire & Ice Party!
Fire and Ice is one of the greatest parties for gaming aficionados held on a yearly basis in the US, gathering passionate gaming fans and industry operators looking for a good time. The relaxed environment you will find during the three-day event and the numerous card, board, role-playing, and miniature games, the raffles, silent auctions, raffle, or the cool Artemis simulator are all incredibly inviting and appealing.
Check Out the CoinGeek Conference For Bitcoin Casino Fans
If you have started to pay more attention to Bitcoin casinos for real money in India lately, you probably already know that cryptocurrency also already paved quite an impressive road into the iGaming industry. Hence, the reason why CoinGeek organises not one, not two, but three different conferences on a yearly basis. What can you expect to find here? Only the cleverest minds, industry pioneers, and full-blown crypto experts who are generous enough to share their valuable knowledge and experience with you!
Join the Slots Festival
This festival provides gaming pros with the chance to test a vast selection of games from some of the most reputable providers, while also giving upcoming developers a chance to make themselves known via tourneys, free plays, skill games, live casino, and poker sessions with generous prizes. The interactive virtual environment here is extremely vivid and vibrant and you could watch live new online slots and other games on steam introduced by top affiliates.
The Lisbon Affiliate Conference
The conference gathers more than 2,500 delegates belonging to over 100 affiliate programs on a yearly basis, and it revolves around the freshest iGaming trends, on top of excellent discussions on SEO, industry regulations, and cool emerging gambling markets.
SiGMA iGaming gathers over 12,500 attendees, as well as 2,500 affiliates, tons of exhibitors, and sponsors from 80 countries and it is another huge iGaming event worth considering. The Enada Primavera will be held between the 24th and the 26th of March 2021 in Rimini, Italy, and it introduces attendees to the freshest products, technologies, VLT, slot machines, video games, payment systems, as well as design options for bingo online hallways and amusement arcades. You will also discover a comprehensive selection of proposals for mobile and online gaming there, together with interesting gaming facilities provided by Web licensees.
These are just a few of the hottest iGaming events that fans of sportsbooks and casinos for real money in India might want to mark in their calendars for the upcoming months. For fresh gaming options, check out some of our top casino reviews for Indians!