Gambling in India has existed for an impressive number of years. According to some, gambling was first mentioned in the writings in the Ramayana that date back to the 7300's BC. Over the centuries, gambling and sports, in general, have undergone a number of changes in the country. The public grew more fond of these pastimes over the years and various influences of people from other parts of the world helped shape up the current state of things. In 2020, Indians who are passionate about wagering on sports or playing real money casinos are legally given the online alternative of offshore casinos and sports bettors. Domestic casinos in the country are forbidden online with a few limited exceptions in certain Indian states. Eager to learn more interesting facts about the gambling legislation in India in the past and present? Want to know what the future holds? Read on!
Gambling Laws In Ancient India: Kings, Dice And Devana
Gambling was apparently mentioned for the first time in the form of gambling boards (which were, most likely, games of chess) and also games played with the help of dice. Board gambling was called "aksa" or "devana" and the main participants were, of course, Indian Kings. The Ramayana did not mention any restrictions or bans on gaming in the land. However, the Mahābhārata, which the second most popular Sanskrit epic in the country, started to mention the drawbacks of gaming. The epic dates back to 3200 BC, even though some historians believe it has been written in 120 BC. In other words, the first laws that banned gaming in India can be associated with this period of time. 
The 15th century brought with it the rise of legal gambling houses all around the country. These houses complied with heavy legal regulations issued by local ordinances to ensure all games were played following the pre-set rules. These regulations were mostly created in order for players to pay their dues to the king, and not for their personal protection while wagering.
In the 1720s, European cricket players started to make their way into India, influencing people's preferences in terms of sports and encouraging betting on sport soon after. The following century, it was the British people's turn to influence the Indian gambling scene by introducing the people in the country to horse races. In 1864, the very first cricket match was held in India. It was disputed between Madras and Kolkatta and, from then on, the events grew in numbers and popularity to such an extent that the Public Gambling Act had to be introduced in 1867. The Act deemed gambling houses illegal and it was a general law that governed gambling in the country. Nonetheless, the state legislatures under the attentive coordination of the Constitution of India have been given the freedom to create their own state laws regarding gambling activities. While The Gambling Act is the main "centrepiece" in terms of enactments adopted by Indian states, some states have decided to enact their own laws and individually govern various forms of gaming inside their borders. these are known as the Gambling Legislations and most of them have been issued before online casinos were invented. This means they mostly refer to gaming or gambling at land-based establishments.
Needless to say, in the early days, the Act did not manage to put a stop to all forms of gambling. In fact, the restriction only seemed to be valid on paper, as people soon started to embrace their favourite gambling activities at street corners, in the alleys, inside their homes or during popular gatherings in their villages. Law representatives did not have a lot of solutions at hand to put a stop to the illegal gambling that was occurring all around them, as they were unable to apprehend players and enforce the law's restrictions.
As the years went by, very few changes were brought to the Act. For example, the Paplu change which made Rummy legal. Many voices claim the regulations comprised in the Act are difficult to follow and may not always make sense. However, they still continue to govern gambling in the country even today.
Best Online Casinos In India 2021
1
100% Up To
1BTC
Welcome Bonus
2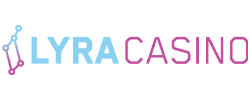 3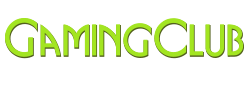 4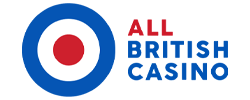 100% Up To
£100
+ 100 Free Spins
5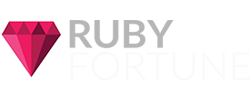 100% Up To
₹75,000
On First 3 Deposits
6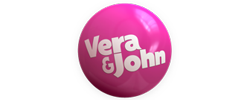 Get
100 Free Spins
Welcome Bonus
7
100% Up To
₹50,000
On First Deposit
8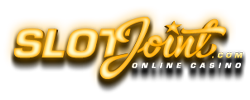 Get Up To
$1,000
On First 5 Deposit
The Legal Status of Land and Online Gambling In India Today
At present, gaming and gambling activities in India, including slots, blackjack, roulette or poker are regulated through the Goa Act issued in 1976 for the state of Goa, the Director of Tourism in Diu and Daman that mention games of slots and other electronic games of amusement or the Sikkim Casino Act that was issued in 2002. The Tourism Department in Sikkim regulates casino games in their land-based form and Diu is also known to regulate land gaming in the country in their land-based format.
Digital or online forms of gaming and gambling are regulated by anti-gaming State regulations called the Gaming Enactments. The majority of these enactments consider these games a type of gambling, and this automatically translates to their prohibition in land and online houses. The state of Sikkim is the only one that has issued licenses allowing online casino games thought intranet within the state borders. The games are regulated by the Sikkim Online Gaming Act that has been released in 2008. 
Poker is considered a game of skill in India and it has been exempt from most gaming enactments in the country. This also includes poker games that are played in land casinos. Online poker games are only allowed and regulated by the Nagaland state, in accordance with the Nagaland Act that has been released in 2016. The Act mentions poker as a game of skill. 
Bingo is regarded as a gambling activity in some parts of India and a lottery in others. The majority of gaming enactments consider bingo is a game that revolves around chance. These states have also been banned in these states in both land and online forms.  
Horse racing betting is regulated via the Turf Clubs that organise them. The respective clubs operated using licenses issued by State Governments, in accordance with the Licensing Legislations. In its online format, horse racing betting is regarded as a game of skill and it is not subjected to any regulations.
Betting on sports online, other than horse racing is still a matter of important debate in India nowadays. The Supreme Court continues to ponder this problem and issue new laws for it. At the moment, the state of Sikkim is the only one that enables the activity of betting on sports via intranet licenses.
Punters in the country can place their wagers with the help of foreign, offshore betting platforms online. Today, punters will easily bet thousands of rupees every time they have the chance, especially when it comes to cricket bets online. If you are looking for some trustworthy platforms online where you can find your favourite casino games such as online blackjack, poker, roulette or online slots or sports to wager on such as cricket, tennis or football, check out our recommendations for 2020.
Gambling In India In 2021: Fines and Penalties
The Indian government continues to write off almost all forms of gambling as an addiction, a taboo topic, a sin or comparing it to a form of evil or an activity that could ruin a family. While online casino gambling in India or eSports seem to be skyrocketing in recent years, thanks to the advent of 3G and 4G technologies and the introduction of millions of mobile devices in the country, the officials continue to frown upon most forms of gambling in 2020. 
There are 29 states and 7 union territories in the country and they are all allowed to discern upon the most suitable set of gambling rules and regulations. This means they continue to be allowed to establish whether gambling is legal or illegal within their borders. Each Indian state features its own legislative council. The state government is allowed to draft its own laws on various matters and while most states do not favour gambling, they are willing to allow certain forms of gambling. However, the Public Gambling Act continues to represent the main law that is still valid today. The Act clearly mentions it is illegal to run a gambling house or to hold a gambling house in India. Whoever is found guilty of running or holding a gambling house is considered a violator of the law and will be forced to pay a Rs 200 fine and/or be sent to prison for up to 90 days.
There is also an additional sub-clause that says penalties may also apply for someone who visits an illegal gambling house. The Act is currently enforced in most states in the country, even though Sikkim and Daman tend to be more permissive when it comes to casino gambling. Goa, on the other hand, is the friendliest and most open state willing to embrace casino gambling.
The Supreme Court in the country strived to make the gambling legislation in India more clear and easy to understand. Instead, the problems started getting even more complicated ever since (the Geeta Rani case) and the Court decided that competitions that mostly depend on skill are not considered forms of gaming. For example, horse racing and games of rummy are labelled as games that require skills considered while lotteries and roulette are Teen Patti games that do not require lots of skills. Poker games are thought to ask to require more skill than luck or teen Patti. 
The Future Of The Gambling Legislation In India
Just like in other parts of the world, responsible gambling is essential in determining the future status of gaming and gaming activities in the country in the upcoming years. Punters and gamblers in India are exerting more pressure on the government and their huge interest in more permissive gambling regulations cannot be ignored. Online gambling continues to be handled as a grey area and with some states embracing intranet alternatives and offshore casinos and sports bettors being allowed in the country. We can expect the authorities to work on universal responsible gaming regulations that would keep players protected and the state happy collecting their taxes and fees.
More states are expected to open their gates to land or online intranet and internet gaming and gambling activities that would help players in the country stop being outside the law when using gaming houses in areas where they are deemed illegal. The ever-growing number of mobile devices and fast-speed internet connections are setting the ground for more mobile gaming in the country, similar to other parts of the world.