Indians love sports betting, it's a fact! A recent survey has suggested that about 80% of Indians have placed bets on online betting sites within the past 12 months.
Although internet gaming remains unregulated in the world's second-most populated county, Indians are wagering big amounts of money on a regular basis – it's estimated that the industry is worth as much as 3 billion rupees!
The question is what kind of sports do Indians bet their money on? The short answer is: pretty much all!
All the best betting sites in India give bettors a chance to choose from dozens of different sports. Still, there are some sports that stand out from the crowd.
As you would imagine, India's favourite pastime is also the favourite sport of its bettors. Of course, we're talking about cricket!
Top Indian Betting Sites 2021
1
Get 100% Up To
₹5,000
Risk-Free Bet
2

Get 50%
Up to €50
Welcome Bonus
3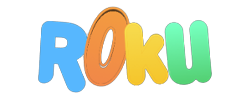 Get 100%
Up to ₹7,500
On First 2 Deposits
4

Get
0% Margins
And Great Odds
5 Get
$25 Free Bet
Welcome Bonus
6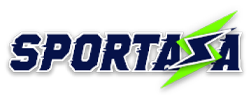 Get 100%
Up to ₹8,000
Welcome Bonus
7
Get 100%
Up to ₹8,000
Welcome Bonus
8
Get 100% Up To
₹15,000
On First Deposit
Cricket Reigns The World Of Indian Sports Betting
It's safe to say that a huge majority of betting sites in India cover cricket, including the most popular Indian league - IPL betting. No surprise there, as cricket betting is what most Indian bettors are after.
A YouGov survey from a couple of years ago has shown that more than 85% of Indians follow cricket on a regular basis. Even a larger percentage of them watch cricket matches from time to time.
It's a similar case when bettors are concerned – a large number of Indians bet on cricket regularly, while even more of them do it once in a while.
The volume of cricket bets tends to spike up when there's a big tournament on the program. For example, cricket betting usually intensifies during the Cricket World Cup, especially if India is involved.
Something similar happens during the final stages of the league stage of the IPL, as well as during the Playoffs.
On top of that, Indian bettors also tend to wager a lot of money on games involving the IPL's most popular franchises. What we're talking about are teams like Mumbai Indians, Delhi Capitals, and so on.
Indians Enjoy Kabaddi Betting (When They Can)
Kabaddi is the #2 most-watched sport in India. It's also incredibly popular in other countries in this part of the planet, most notably, Bangladesh, Pakistan, and Nepal.
Knowing this, you might be surprised to learn that kabaddi betting isn't widespread in India. So, why is that the case?
The primary reason is that there aren't many top Indian betting sites out there that offer kabaddi betting. Of course, this doesn't mean that it's impossible to bet on kabaddi in India!
As you can see for yourself by checking some of our best Indian betting site reviews, there are a select few of them that do cover it.
We reviewed some excellent Indian sportsbooks that cover events from the Pro Kabaddi League, the Kabaddi World Cup, and many other competitions.
Football Betting Getting More And More Traction
"The most important of all the unimportant things" – football is the most popular sport in the world. Still, Indians don't seem to be much in love with the game. Football is far behind cricket in terms of viewership and players' participation.
However, the same is not the case when Indian bettors are concerned. They seem to love betting on football!
This shouldn't come off as much of a surprise, knowing that Indians tend to bet on international betting sites, which usually focus on football the most.
By "focus", we mean that those online sportsbooks have a huge selection of games, as well as attractive odds and lucrative online free bets and bonuses for football betting.
Indian Bettors Love Tennis Grand Slams
Tennis is one of the most popular sports among Indians when it comes to betting. There are several explanations behind this, starting with the fact that there seems to always be some interesting tennis events going on.
For example, the ATP Tour usually has 60+ tournaments per year, each featuring dozens of matches. Still, Indian betting fans prefer the four elite tournaments, commonly known as tennis Grand Slams – Australian Open, French Open, Wimbledon, and US Open.
In addition to tennis, Indians also love other racquet sports. Badminton and table tennis betting are among the favourite sports for Indians to take part in. These sports are loved by bettors as well.  
What About Horse Racing Betting?
Did you know that according to the Indian Supreme Court, horse racing betting is based on skill rather than luck? That is why it's been legal for a really long time!
Horse racing betting is an activity that's been popular in India for hundreds of years. Traditionally, Indians would go to the racetrack to bet on their favorite horses in person. Today, Indian bettors can place their horse racing wagers at racetracks, local bookmakers, and online betting sites.
With the emergence of online betting sites in India, bettors have started placing horse racing wagers remotely. Many find it more convenient than going to the races, especially because there are some online sportsbooks that provide live streaming for free.
If you would like to find out which sportsbooks are those, make sure to check out our best Indian betting site reviews. That's also where you'll find all the top platforms for betting on all of India's favorite sports.