The world of casinos is filled with excellent examples of how a hobby such as online casino gaming can turn into a life-changing event. While it's still clever to be careful about how you approach online gambling and always remember that it's just a source of entertainment and not financial security, it's fun to try your luck at some of the top real money casinos India has to offer.
Today, we will take a look at not just the best online casinos for real money in India but also consider the inspiring cases of some of the world's biggest online casino winners of all times! We are going to see how they arrived where they are and what their winnings brought them. Sometimes there is no need for a big deposit to hit that huge jackpot, and sometimes even a no deposit casino bonus can be just enough. Here is a list of the world's luckiest casino players of all time!
1. Finnish Player Who Won €17,861,800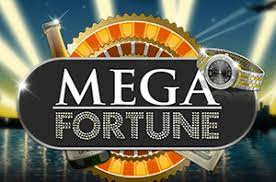 This is not necessarily the biggest win out there, but it's certainly one of the most impressive ones. If you are looking to turn a modest bet into a massive payout, The Mega Fortune online slot may be the game you are after. The lucky jackpot hit back in 2013 with a Finnish player successfully turning a $0.25 bet into the eight-figure payout.
It's probably the world's best value jackpot win based on a single spin. While other games will often have you bet the maximum amount, this Mega Fortune spin was bound to succeed.
2. Jon Heywood and His $17,000,000
The second lucky winner in casino history is one Jon Heywood who had it really well. Young Heywood, who was only 25 at the time when his win occurred, was a young soldier who had just returned from a mission in Afghanistan and was looking to restart his life in British society.
He had a minimum wage that was about enough to cover his expenses, and so he took to gambling, not too much, as Heywood's military training had taught him discipline. In any event, he signed up at a local British casino and had around $40 to play around with.
Taking his time and watching some TV as he was playing, Heywood soon realize that he had landed a life-changing profit – some $17 million were as good as in the back! Finding it hard to believe that he had just won, Heywood got in touch with the casino who confirmed that he had indeed won the amount!
3. Anonymous Player Wins $8 Million on $5 Bet
The biggest casino winners are interestingly those who have never taken the jackpot games seriously. Just like that, some people have a lot of luck and the luckiest casino players alive today can all agree that they never started playing having big jackpots in mind.
And so, this is precisely what to a lucky player who tried his luck at the casino progressive jackpot games back in 2017. The player deposited around $50 to play around with and after spending around $5 in bets, he had ended up winning $8 million.
Now, you may be protesting and arguing that this is not "much" by other winners' standards, but the truth is there have been only a handful of huge wins in the history of casino gaming when it comes to sums that exceed seven figures, so any win of this calibre is definitely worth mentioning!
4. Man Who Won $17.8m in 2011
Many players who struggle with insomnia spend a lot of time playing various games. Sometimes these games are casino slots, and while this can be fun, you should probably lay off gambling while you are having trouble sleeping. 
Well, while this is true, we should still mention the case of a Norwegian player who struggled to sleep so what did he do? The 40-year-old man tried his luck at Mega Fortune – yes that Mega Fortune that would produce the world's largest online casino jackpot in 2013.
Our story was taking place in 2011 for the sake of accuracy. The won was realized at 6 am that morning. While this is a fantastic outcome for the player, it's always best to not go to such lengths yourself and remember proper rest before you play!
5. Winning $8.73 Million on Hall's of God
If you have a thing for Norse Mythology then you would be inspired by the win of a player who played this visually stunning and thematically captivating game – Hall of Gods. The game fetched one anonymous lucky casino player $8.73 million back in 2015, making him a very happy lad indeed and bringing him enough riches to make sure that his future gaming sessions and exploits feel rewarding.
While we cannot be too sure who the lucky champ is nor how he is faring today, it's good to see that some of the biggest progressive jackpots win to ever happen are outside of such games like Mega Moolah and Mega Fortune. If anything, Hall of Gods is a fantastic title.
With this said, remember that while winning big at a casino is always fun, it's not always easy to arrive at a win. In fact, you are safer just claiming some of the best bonuses available to Indian casinos and enjoying those than chasing jackpot wins that may never happen!
Pick The Best Online Casino In India To Win Big
1
Get Up To
₹120,000
+ 150 Free Spins
2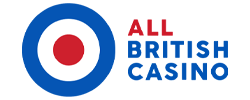 100% Up To
£100
+ 100 Free Spins
3
Get Up To
₹40,000
+ 10 Free Spins
4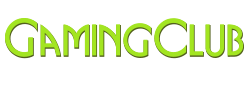 5
Get 100% Up To
₹10,000
+ 30 Free Spins
6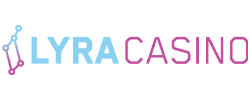 7
Get Up To
₹50,000
+ 50 Free Spins
8
100% Up To
1BTC
Welcome Bonus