Online Bingo Guide
Bingo is an extremely popular game all around the world. You can find different variations of Bingo in all the reputed online casino sites. In this Bingo guide, we'll explain the different variations of Bingo that are hosted by online casinos, and also explain the rules to play them. Even though it's a luck-based game, we will also give out some useful tips that can improve your probability of winning rewards when playing Bingo.
Whether you are familiar with the game or you're a new player, this online Bingo guide will cover everything you need to know about the rules and formats of Bingo games at online casinos for real money in India.
Best Bingo Casinos Online In India
1
Get Up To
₹15,000
+ 100 Free Spins
2
3
Get Up To
₹24,000
+ 20 Free Spins
4
Get Up To
€500
+ 150 Free Spins
5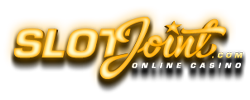 Get Up To
$1,000
On First 5 Deposit
6
100% Up To
₹50,000
On First Deposit
7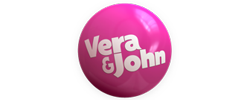 Get
100 Free Spins
Welcome Bonus
8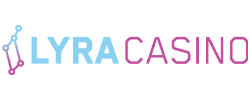 How to Play Bingo Online
When starting with the game you have an option to play bingo for free, before moving on the real money version of the game. First, let's go through some general information related to Bingo gameplay. Here's how to play online Bingo:
Players have to purchase tickets that contain random numbers in a grid, which are spread over rows and columns.
The game operator then begins to draw numbers one by one. These numbers are drawn from a pool of numbered balls using a Random Number Generator (RNG).
Every time a number is drawn, players have to look for it on their tickets. If the number is present in their ticket, they will mark it or cross it.
The above step repeats continuously. Players keep on crossing out the drawn numbers if it's present on their ticket. When the crossed numbers form a certain pattern – for example, if an entire row or column is crossed out – the player can call it and claim respective prizes.
The biggest prize goes to the first player who manages to cross out all the numbers on their ticket. After this, the game usually ends.
Winning Bingo Pattern Examples
Of course, at this point, some of you may wonder what are the patterns that will help you win prizes? Well, the winning patterns vary depending on the game variations and the online casino you're playing. The only common patterns that you'll find in all Bingo games if the "Full-house" where all the numbers on a ticket are crossed or marked.
Other than the full-house winning combination, some other popular Bingo patterns are:
Single line: All numbers in any one line are marked. The line may be horizontal, vertical, or diagonal.
Double-line: When the marked numbers form two lines in any arrangement.
Four-corners: When the numbers at all four corners of the ticket are marked.
You may not find these in all Bingo games on all the sites, but these are the most common ones. Apart from these, it's up to the casino site to decide what other winning patterns are used in their Bingo games.
Commonly Played Variations of Bingo
If you play Bingo games online, you may find 5 - 10 variations of Bingo games. And even that may vary from one site to another. However, there are three main variations of Bingo that are the most popular, let's take a look at each one below:
75-Ball Bingo
75-Ball Bingo is most popular in the U.S., and even in Canada. in 75-Ball Bingo, the ticket has a 5x5 layout and usually has the word "BINGO" written on top, with each letter corresponding to one column. The central box in the grid is usually blank or has a star or some other shape on it. It is considered to be marked at the start of the game itself, meaning that players can use it as a part of any pattern which includes the central box. Thus, the ticket contains 24 random numbers in total.
As the name suggests, the gameplay consists of 75 numbers (from 1 to 75) drawn randomly in each turn. The winning pattern depends on what the casino site has decided. It can range from simple ones such as single/double lines, + or X pattern, to complex shapes like ladders and aeroplanes. The full-house in 75-ball Bingo is also called 'Blackout'.
80-Ball Bingo
80-ball Bingo is played with numbers from 1 to 80. The ticket has a 4x4 grid with 16 random numbers. The four columns on the ticket usually sport a certain colour, for example, the first column will be blue, the second white, etc. This is to help the players spot the called numbers quickly.
The common winning patterns in 80-ball Bingo are single, double, or triple lines (including diagonals), four corners, central square (when a 2x2 square is marked at the centre of the ticket), and full-house. Casino sites may get creative and add other patterns as per their discretion.
90-Ball Bingo
90-ball Bingo is the most popular form of Bingo in the U.K. It has a unique ticket design with 3 rows and 9 columns. Each row only contains 5 numbers while the other 4 slots are empty. So it means that there are 15 numbers in total on each ticket.
Again, the numbers drawn in this game ranges from 1 to 90. The sporadic placement of numbers in 90-ball Bingo makes it difficult to have unique winning patterns. That is why it usually follows the common winning patterns:
Single/Double line: All 5 numbers in one or two rows are marked.
Four Corners: The 1st and the last number of the top and bottom rows are marked.
Full-house: All 15 numbers on a ticket are marked.
Out of the three variations, 90-ball Bingo has the biggest number pool (1-90) and the least amount of numbers on the ticket (15). So it's a more challenging experience to win in this game but also the most rewarding.
Useful Tips to Improve Bingo Winning Possibilities
One of the most important online bingo tips is to keep in mind is that there is no guarantee of winning, so keep realistic expectations. Bingo is a fun game made for entertainment (and a little bit of suspense), but it's not a money-making game where you can expect to win huge rewards all the time.
Play at off-hours when fewer competitors/players are participating.
Go for games with low-cost tickets so that you can purchase multiple tickets.
Read the rules of each game with full attention as different casino sites set different rules for each variation of Bingo games.
If you are good with math, mainly on topics such as standard deviation and probability, then you can spend some time studying strategies like the Granville's Bingo Strategy or the Tippett Bingo Strategy. This is more suitable for experienced and enthusiastic players.