An Ultimate Guide To Play Online Blackjack
The majority of casino enthusiasts prefer playing blackjack as it is easy to understand and generate winnings quickly. Moreover, it is extremely entertaining and fun to play. If you are new to blackjack, you must learn its basics and rules before trying your luck at the blackjack table.
Blackjack is not only available to play at brick and mortar casinos but at many online casinos in India as well. The rules of playing blackjack online are quite similar to the ones used at real casinos. Nowadays, more and more players are turning to virtual casinos to enjoy blackjack because it offers convenience and flexibility of play.
The Best Blackjack Online Casinos In India
1
Get 100% Up To
₹22,500
On First Deposit
2
Get Up To
€500
+ 150 Free Spins
3
Get Up To
₹30,000
+ 20 Free Spins
4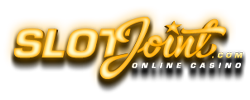 Get Up To
$1,000
On First 5 Deposit
5
Get 100% Up To
₹30,000
+ ₹100 In Cash
6
100% Up To
₹50,000
On First Deposit
7
Get 1200% Up To
₹34,000
+ 100 Free Spins
8
Get 100% Up To
₹25,000
On First Deposit
Understanding The Basics Of Blackjack
Blackjack is played between the dealer and the player with a standard deck of 52 cards. This card game may include one or more decks of cards and it depends on the versions of blackjack you are playing. When the game is played with multiple decks, with jokers removed, as a single unit, it is called a 'shoe.'
Before starting to play blackjack online, you must familiarize yourself with the values of cards. Blackjack includes all the cards in the deck except for the Joker. The value of cards from Two to Ten is represented by their face value. This means that card Two has a value of 2, card Three has a value of 3, and so on. Jack, Queen, and King are equal in value to 10, while Ace can have both a value of 1 or a value of 11.
The players may use any value of Ace, 1 or 11, according to their convenience. The term 'hard' is used when Ace is counted as 1 and the term 'soft' is used when Ace is counted as 11.
Let's say, you have received two cards, Ace and Six. If you decide to count Ace as 11 you will have a total value of 17 and it is called a 'soft' 17. Similarly, if you have cards of Ace, Ten and Five, you can count Ace as 1 in which case, your card value will be 16 and it is called a 'hard' 16.
Playing Blackjack With The Dealer
When playing blackjack, the only thing you need to focus is on beating the dealer by getting cards as close to 21 as you can. This is why blackjack is also called Twenty One.
You can defeat the dealer in two ways. First, if the total value of your cards is closer to 21 then the dealer's cards, then you are declared the winner. You must keep in mind that the total value of your cards should not exceed 21 or else you will go 'bust' and lose the game. Another way you can win against the dealer is if the value of his cards becomes more than 21 and he goes 'bust' but you don't.
When the player goes bust with his total card value more than 21, the dealer becomes the winner. However, if you have a hand with an Ace and a card with a value of 10, you have a blackjack and thus you become the winner. In this case, you have hit big and your payout is 3:2.
If neither the dealer nor the player hit 21, the one with a hand with higher value becomes the winner and the other player wins even money. The game is announced a 'push' when both the player and the dealer receive the hand with the same value. In case of a 'push', they get their money back.
The game starts with dealing cards to the players and the dealer. The players will have to place their bets before distributing the cards. After placing the bet, the players are dealt two cards facing up. The dealer also receives two cards, one with face-up and the other with face-down. At this point, the players can decide their next move based on their cards and the one face-up card of the dealer.
If the face-up card of the dealer is an Ace, he lets the players go for 'insurance' of their hand. This helps the players avoid losing their money, in the event if the dealer gets a blackjack. The insurance bet let the player win 2:1 with the dealer.
The Six Possible Options For Players
Players will have several choices to make after receiving their cards. They may choose to Hit, Stand, Split, Double Down, Surrender, or use Insurance.
Hit: If you choose this option, this means that you want to draw one more card to increase your chances of hitting a blackjack. This option works great only when the players have a hand with a very low value. You need to careful when choosing this option as you might lose the hand if its value exceeds 21.
Stand: Players choose to stand when they are satisfied with their hand value. Once you stand, the dealer will reveal his face-down card.
Split: Players who receive two similar cards may choose to split and play individually with two hands. They will receive one card each for both their hands to start two separate hands.
Double Down: This option lets the players double their original bet. They get one more card after choosing double down and they must stand after this.
Surrender: Players can choose to surrender if they think they might lose their hand. This will give back half the amount of their bet and the rest of the bet amount go to the dealer.  
Blackjack is a simple yet engaging game. Even though it is a game of chance, you can make use of several blackjack strategies and tips to increase your payroll. The best tip to play blackjack is to examine your cards and find ways to avoid getting bust at all costs.