Online Cricket Betting Odds
When it comes to sports betting, wagering on cricket matches is a popular option. Thanks to the popularity of the game in India, Australia, and England, any tier-one cricket event will always get the passionate attention of both the casual players, fans, and serious punters. In the 2019 Cricket World Cup alone, one news agency estimated the total amount on money wagered on the match that involves the Big 3 reached £50 million. Just imagine, this is only an estimate that covered the licensed sportsbooks and betting platforms.
Betting on sports is here is to stay, and online cricket betting helps power its growth and popularity. If you're into betting and playing games online, then now is the perfect opportunity to explore online cricket betting. You can easily find Indian sportsbooks and they offer competitive betting odds, great bonuses and campaigns, and even free cricket bets.
By signing up for an account with one of the top sportsbooks in India, you don't just access the best cricket games to follow, the best cricket betting platforms also allow you to win lucrative payouts while supporting your favourite teams. But don't just sign up and play without understanding the game's lingo like cricket betting odds and bet types. In sports betting, access and analysis of information are critical.
Top Cricket Betting Sportsbooks In India
1
Get 100% Up To
₹5,000
Risk-Free Bet
2

Get 50%
Up to €50
Welcome Bonus
3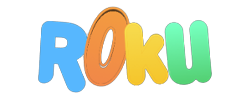 Get 100%
Up to ₹7,500
On First 2 Deposits
4

Get
0% Margins
And Great Odds
5 Get
$25 Free Bet
Welcome Bonus
6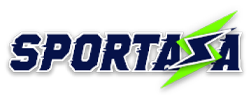 Get 100%
Up to ₹8,000
Welcome Bonus
7
Get 100%
Up to ₹8,000
Welcome Bonus
8
Get 100% Up To
₹15,000
On First Deposit
About Cricket Betting Odds
If you visit and browse some of the leading Indian sportsbooks, surely you'll notice the different numbers that are displayed on the site. Aside from the scores, schedule, and in-game statistics, the traditional cricket betting line also comes with numbers. For example, a match between two teams is listed with the following information: 5/2, 3.50, and +250. These are your betting odds and they are represented in one of three ways: decimals, fractional, and moneyline. In most Indian sportsbooks, the decimal format is popularly used and we'll use it as the format to explain the betting process.
When you're presented with the different cricket betting markets, the cricket odds are listed together with the teams scheduled to play. To place your bet, simply click the odds that are associated with the team you're backing. Your selection is instantly displayed in the sportsbook's Bet Slip. To complete your bet, simply indicate the amount of money you want to wager and click 'Submit'.
How Cricket Odds Can Work for You
Cricket match odds are not just numbers, they are betting tools that can also help you make an informed betting decision. With betting odds, you can identify which team is expected to win, the payout, and potential profit based on the wagered amount. To help you understand the concept, let's look at a sample cricket betting line for illustration purposes:
              India/England:   India: 1.65     Draw: 5.10      England: 4.0
In this hypothetical match between two teams, there are 3 possible outcomes: a win for either India or England or a draw. As a punter, you will place a bet by choosing from one of these three options. In online cricket betting, the lower the odds, the better the chances of that event happening. Using this example, India is favoured to win the match, and there's even a better probability that a draw can happen instead of a win from England.
Aside from learning about the favourites, you can also calculate your payout and profit using the betting odds cricket display. Say for example you decided to wager on the Indian team using a bet worth 10,000 Rupees. If your bet wins, your payout is 11,650 Rupees with a profit of 1,650 Rupees. In short, you can improve your betting decisions if you know how to read and use the odds. In short, you simply multiply your wager with the published odds to compute for the hypothetical payout.
Always Use the Odds to Your Advantage
Successful punters rely on the information available online like sports betting odds. As a general rule, don't just submit and play a specific bet without reading and analyzing the published cricket betting odds. Since your payouts and success heavily depends on these odds, it's always best that you don't just rely on a single source of cricket odds. You're missing out on exciting payouts and offers if you just rely on what a sportsbook offers you. To improve your chances, make sure you check out several sportsbooks and compare their published odds for the same match. In sports betting, we call this as 'cricket betting line shopping' where you compare odds and find the one that offers the best payouts.
Aside from the line shopping, here are a few more tips you can keep in mind when placing your bets:
Know The Other Odds Formats
Aside from decimals, Indian sportsbooks also use the fractional (5/2) and moneyline (+250). In other Asian bookies, the formats can also come in different forms like Malay and Hong Kong odds.
Use An Odds Converter
So you're familiar with the decimal format but the new site publishes odds in fractional or moneyline. What will you do? Well, there are two options available for you. One, you can download the odds converter tool available online. Or two, simply change the odds format on the website. Most Indian sportsbooks now offer an option for its customers to change the odds display from decimal to fractional, or from moneyline to decimal.
Always Bet On Matches Using The Best Cricket Bet Rates
Your success rate heavily depends on the quality of the odds you're using. For best results, always bet using the best cricket odds available in the market. You can do this by signing up with a reliable Indian sportsbook that's committed to providing its customers with competitive bets at all times.
Don't let the numbers and the dynamic cricket betting odds confuse you. Learn all the basics in cricket match odds and always look for the best betting odds cricket offers online.
More importantly, always choose a  fully-licensed, reputable, and customer-focused Indian sportsbook. Read through our cricket betting tips and odds for more information and check out the best Indian sportsbooks reviews, so you can easily choose the site that can work for your needs.