Easy Guide On How To Bet On eSports 2021
Video games have been around for many years, however competitive gaming is a slightly newer phenomenon.
The first esports tournament was held back in 1997, known as the Red Annihilation Tournament. This was so successful, it acted as a springboard for the growth of esports over the next 25 years. The revenue generated by esports today is worth a staggering $1 billion.
There are thousands of competitions taking place each year around the globe and across a number of different games and bettors have a wide selection to choose from when betting on eSports at the best sportsbooks online. Many young gamers are now aiming to join a number of the top esports teams across the world and some are even starting their own teams. 
Another good thing when betting on eSports online is that many top-class betting sites offer eSports free bet bonuses that offer inexperienced bettors to bet for free before using the real money bets. 
Best eSports Betting Sites For Indians
1
Get 100% Up To
₹5,000
Risk-Free Bet
2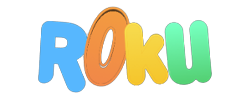 Get 100%
Up to ₹7,500
On First 2 Deposits
3

Get
0% Margins
And Great Odds
4 Get
$25 Free Bet
Welcome Bonus
5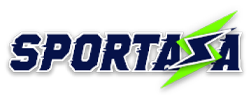 Get 100%
Up to ₹8,000
Welcome Bonus
6
Get 100% Up To
₹15,000
On First Deposit
7
Get 100% Up To
€100
Welcome Offer
8
Get 100% Up To
₹25,000
On First Deposit
Popular Esports Markets And Competitions
There are hundreds of games played in competitive esports tournaments, ranging from first-person shooters to third-person battle arenas. A selection of the all-time top esports games is below.
League of Legends
League of Legends involves two teams of 5, battling against each other to infiltrate their enemy base and destroy the nexus. Each player controls a champion with special abilities, and the best teams in the esports world know which ones to choose that will perfectly complement each other. Tournaments have been held over the past 11 years, with a total of $82 million being awarded as prize money.
Counter-Strike: Global Offensive
CS:GO is a first-person shooter, where two teams of Terrorists and Counter-Terrorists try to win the game across a number of rounds. The game mode used in esports competitions is bomb defusal. CS:GO is the biggest game for bettors, and the majority of money placed on esports is on these ultra-competitive tournaments. This is reflected in the total prize money awarded over the last 9 years is over $110 million.
Dota 2
Dota 2 is by far the biggest game in the esports world. With a whopping $231 million awarded as prize money over the past 10 years, it has attracted people to place wagers on the top tournaments held each year. Dota 2 requires a team of 5 heroes to fight against another team of 5 heroes (player v player combat) with the aim of destroying the opponents ancient located within the base.
Other notable games that hold competitive tournaments include Fortnite, Call of Duty, Overwatch and Rocket League. Something for every different viewer who enjoys watching esports.
Esports Bet Types
Placing bets on eSports is extremely good fun and makes watching the live stream of the match more entertaining. Betting on esports can also be very profitable, especially when you are placing wagers on teams that have the best players in their line-up for their respective games. 
There are a number of betting markets offered to us by sportsbooks, with the most popular 2 listed below:
Match Betting – this market allows you to bet on the overall winner of the upcoming match.
Handicap – your sportsbook will give you a handicap for both teams competing in the game. Each team will have to cover this handicap for your bet to win. It works in the same way as for football or basketball betting, but the markets are designed specifically for the game in question. For example, the number of kills registered by both teams in a game of CS:GO. The team which is favoured will be given a negative handicap (-4.5) and they will need to outscore their opponent by 5 kills or more to win the bet. Conversely, the team with a +4.5 handicap will need to record 4 or fewer kills than their opponent or have more kills outright.  
For each individual game, there are a number of specialist markets available that are specific to that game. Below is a selection of these markets.
Dota 2 – these include betting on the first team to destroy a tower, slay Roshan or destroy the enemy's barracks.
League of Legends – markets for LoL comprise of which team will be the first to destroy/slay specific things during the round, race to a select number of kills and many more.
Fifa 20 – here you can bet on the number of goals scored by both players in a game.
eSports Betting In India
Esports in India has a huge following of around 300 million people. However, it is still awaiting recognition from the government as a professional sport. Without recognition and relevant funding, esports teams across India do not have the opportunity to surpass the biggest teams around the world.
India showed that they have the foundations to compete within the esports world, by winning the bronze medal in esports at the 2018 Asian games. There are also a number of teams taking part in global competitions, trying to rise up the world rankings and make esports a recognised sport in India. The two biggest teams are highlighted below:
Signify – the number 1 team in India for Dota 2. Ranked 81 in the world out of 731 teams.
Team Brutality – the number 1 team in India for CS:GO. Currently ranked 109 out of 1321 CS:GO teams across the globe. 
Free Tips For Esports Betting
We highly recommended that you fully research the games that you are planning to bet on, it is an important rule for eSports betting and online sports betting in general.
You should look into the current form of each individual player and the team as a whole. It is important that a professional esports player is playing with confidence. A lack of confidence can lead to mistakes during the game through hesitation, incorrect aiming and not carrying out their individual tactics correctly. 
If a team has been underperforming recently, then they are not playing as a cohesive unit. Carrying out the overall tactics during each round is vital for them to put in a good performance and have a chance of winning.
Please keep all of this in mind when betting on esports. Good Luck!
eSports India FAQ
What is eSports?
eSports stands for electronic sports. Players are playing video games in a competitive environment. This has provided a whole new field to the online sportsbooks to offer their bettors to bet on the winners of the eSports competitions and tournaments. There are thousands of tournaments held throughout the year all over the world.
How to join an eSports betting in India?
In order to start betting safely on eSports in India, you need to choose a reliable betting site that offers this kind of sport to bet on. The platform needs to have a valid international gambling license, secure payment options and good allover reviews from customers. Our website has reviewed many of the trustworthy bookmakers to choose from.
Is it legal to bet on eSports in India?
Generally saying, there is not a clear answer to this question. The existing law does not specify the terminology of online sports betting or eSports betting. This rather depends on the particular Indian state, on the rules they impose and the measures they take. Indian residents must make sure and check thoroughly the legality issue before betting online.