Kabaddi Online Betting Odds
Successful sports betting requires not just an understanding of the game but also an appreciation of the betting lingo. And in kabaddi betting, an appreciation of the kabaddi bookie line and odds can spell the difference between a successful betting experience or a forgettable one. 
In kabaddi betting, odds together with scores and match schedules are prominently displayed on online sportsbooks pages. Presented in different formats like decimals and fractions, the kabaddi odds explain the probability of an event to happen. They offer punters with insights on the potential outcome of the match, the current form of a kabaddi team, and the potential payout one can receive.
However, there are many people out there who fail to fully grasp the meaning of odds. Furthermore, many punters fail to take advantage of the published odds to boost their chances of winning. Here's a look at the common questions on kabaddi odds and a few tips you can use to enhance your online kabaddi betting experience.
Top Kabaddi Betting Sportsbooks Online In India
1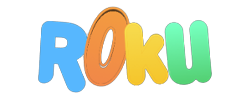 Get 100%
Up to ₹7,500
On First 2 Deposits
2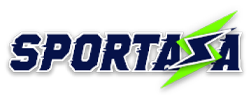 Get 100%
Up to ₹8,000
Welcome Bonus
3
Up To
₹8,000
on First Deposit
4
5
6
Get a
₹2,500
Free Bet Bonus
7
Get 100% Up To
₹8,000
On First Deposit
8
Get 100% Up To
₹10,000
On First Deposit
How Do Sportsbooks Calculate Kabaddi Odds?
The odds come in at least three formats: decimals, fractionals, or moneyline. For example, an Indian sportsbook places odds of 1.50 for Puneri Paltan to win over Telugu Titans. So what does the number mean and more specifically, how do the sportsbooks calculate the kabaddi odds?
Based on the published odds, the Puneri Paltan has a 67% chance of winning the match. This also means that if you bet 1,000 Rupees on the team to win and it happens, your payout is 1,500 Rupees. In short, the kabaddi book line tells you about the potential direction of the kabaddi match. So how does a sportsbook compute the odds? Is this randomly assigned?
Online sportsbooks take the assignment of sports odds seriously. To come up with odds, operators calculate the probabilities of a team winning based on a careful analysis of form, statistics, and head-to-head matches. Also, the bookie will throw in their biases, opinions, and margin. Also referred to as the 'vig', the margin is incorporated into the kabaddi betting odds to ensure that a sportsbook still wins even if you collect a payout.
To identify the odds, sportsbooks first identify the odds and subtract the margin. If the real odds are 2/1 or 3.00, then the operator will subject first the margin. With this approach, the published kabaddi bet rate is favourable to both the punter and operator.
What are the Different Formats of Kabaddi Odds?
The majority of the Indian sportsbooks use the decimal format. Also, many websites now offer odds format conversion tool or chart. If you want to display the kabaddi match odds into a specific format, simply use the odds conversion table. Other websites allow you to change the format by using a drop-down menu on the sports section page.
In-Play Betting Odds
You will also find the in-play kabaddi betting odds. To fully understand these types of odds, it's important that you first appreciate how in-play betting works. Also known as in-game wagering, in-play betting is betting while the kabaddi match is happening. It's a dynamic betting arrangement that requires attention to details and a complete understanding of data, team form, and scores that change in an instant. To help punters make in-play bets, bookies offer in-play betting odds. Compared to the standard kabaddi match odds, the in-play betting odds often changes to match the changing dynamics or shifts in the momentum of the game. Many sportsbooks update their odds in real-time, for example, if there's a change in scores.
How To Use the Kabaddi Match Odds to Your Advantage
Kabaddi match odds are dynamic and they differ from one sportsbook to the other.  If you're a new punter, you'll find the dynamic nature of kabaddi odds a bit confusing and stressful. To fully maximize its potential, check out the following kabaddi betting tips and suggestions:
Learn to compute the expected payout before placing your wager. As mentioned, the kabaddi match odds can offer information, including the payouts. Try to compute for the payout so you'll know what you're getting into. For example, a team has a 1.50 odds of winning. If you place 1,000 Rupees as a wager and win, your payout is 1,500 Rupees.
Compare kabaddi betting odds offered. Don't just stick with the published odds of one sportsbook. As a general rule, compare the kabaddi bookie line and odds of at least three sportsbooks. Using their odds, you can compute for the expected payout using a base wager. By doing this step, you can easily identify which odds (or sportsbook) can offer you the best deals. In sports betting, we call this 'line shopping', an important strategy used by experienced punters.
Sign up with multiple sportsbooks. If you want to enjoy a lucrative betting experience, then it's best that you create an account with at least two websites. If you're a member of at least two websites, it's easier for you to check and compare the available bonuses and published odds. Signing up for an account and checking the published betting rates kabaddi odds is free so this should not be a problem.
Don't know where to start? Let our website serve as your partner in understanding kabaddi and in choosing your next sportsbook. We offer the best Indian sportsbooks reviews today and assess them based on published odds, security, and available bonuses.  Since we only list and rank the best, all you have to do is pick a site and start betting like a pro!