Horse Racing Betting Guide For Indian Bettors
Horse racing is one of the most popular sports for Indian gamblers to bet on, but as a beginner, it is important to understand how to bet on horse races. In this horse racing betting guide, you will find out about the important terms that you must be aware of to become an expert, as well as the markets that you will be able to bet on. Also, you will be aware of the biggest races of the season to start your successful journey to online horse race betting in Bangalore and the rest of India.
Best Indian Horse Racing Bookies
1 Get
$25 Free Bet
Welcome Bonus
2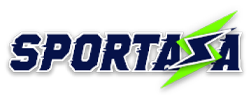 Get 100%
Up to ₹8,000
Welcome Bonus
3

Get 50%
Up to €50
Welcome Bonus
4

Get
0% Margins
And Great Odds
5
Get 100% Up To
₹15,000
On First Deposit
6
Get 100% Up To
€100
Welcome Offer
7
Get 100% Up To
₹10,000
On First Deposit
8
Finding the best Indian sportsbooks for horse racing is essential for all newcomers to the sport. Above you will find the leading Indian horse race bookies, with all of the websites offering an exciting experience for gamblers. These top online horse racing betting sites excel with offering customers a safe and enjoyable experience, while there will also be excellent welcome bonuses and promotions that customers will be able to take advantage of to maximise their returns. These sites are also excellent for those just learning how to earn money in horse race betting, as small wagers can be made on all the markets.
Important Horse Racing Betting Terms
Learning how to bet on horse racing and win also means that gamblers will need to learn about a number of terms that are prominent in the industry. Only after you have understood these terms in this online betting on horse racing guide will you have the knowledge to make a bet on one of the many markets explained later in this beginners guide for betting on horse racing in India.
Ante-Post: This is a betting market that is open before the final runners for the race have been declared. It is the best place to get value. However, it is important to point out in this online horse racing betting guide that the stake will be lost if the horse is a non-runner unless NRNB is stated on the market.
Banker: When reading previews this a term you may see. It simply means that the tipster thinks it is a safe bet.
Boxed In: This term simply means that the horse is unable to get a clear run as there are other horses in the way.
Connections: Connections refers to the trainer and owner/s of the horse.
Form: This is essential reading before placing a bet, as it shows how the horse has performed on recent runs.
Handicap: Horses will carry different weights depending on their overall rating in these types of races.
Maiden: A horse that is yet to win a race.
Non-Runner: A horse that has been pulled out of a race after declaring.
Odds: The price that gamblers will be betting on. Shorter odds indicate that the horse will have a better chance of winning.
Horse Racing Betting Markets
There are a number of markets that gamblers must understand before thinking about how to bet on horse racing and win. These are some of the most common markets in horse racing betting explained.
To Win
This market will simply see gamblers wagering their money on the horse that they believe will be first past the post. If you predict the winner, then you will gain the returns.
Each Way
Each-way betting is popular in horse racing, as gamblers will be able to get returns should their selection finish second or third depending on the number of runners. Each-way bets are paid out at 1/3 odds.
To Place
Gamblers can also bet on the horse that they believe will place in a race. Once again, the number of players is determined by the size of the field. This is a common market for gamblers looking at how to win horse racing betting.
Biggest Horse Racing Events
Horse racing meetings take place every day throughout the year, with races taking place around the world. But, these are some of the biggest races that you will be able to put the markets mentioned in this guide to betting on horse racing to good use.
Kentucky Derby
The biggest race on the calendar in the United States is the Kentucky Derby. It is a Grade 1 race that is run over one and a quarter miles. Horses aged three are eligible to race, and the Kentucky Derby has been won by famous horses such as American Pharaoh, Justify and Authentic in recent years.
Grand National
The oldest and most famous jumps race of the season is the Grand National. This race was first run in 1839, and it sees 40 horses jump 30 fences over four miles and two and a half furlongs. It is one of the biggest sporting events of the year in the United Kingdom and has been won by legendary horses such as Red Rum, Tiger Roll and West Tip.
Indian Derby
The biggest horse race of the year in India is the Indian Derby, which typically takes place in February. It is run over a distance of 2,400 metres and has been won in the past ten years by Super Storm, Be Safe and War Hammer.
Why Bet On Horse Racing In India?
Horse racing is one of the most popular sports to bet on, as there is no sport that comes close in terms of adrenaline. Gamblers will be able to watch their horse as it runs, and then celebrate after they have learned how to win betting on horse racing in India. To ensure the success, check out our horse racing betting tips and strategies, too. 
Betting online has seen the popularity of horse racing continue, as gamblers can now bet on their mobile devices, which means that they will always be able to get the best odds on the biggest races. However, before making your first bet, you must first understand the various terms and different markets that are unique to the sport.