Free Football Betting Guide For Beginners
For years, football has been the most popular sport in the world of online sports betting. The betting industry has grown to allow punters to place bets on different betting markets, with many bookies offering the best promotions and competitive odds. With dozens of top-tier tournaments and a huge volume of exciting matches, you can easily bet on different outcomes to beat the expectations and collect lucrative payouts.
In this football betting guide, we take a look at the basics of betting. We also review some of the most common football betting terms to help you make sense of the industry lingo.
Best Football Betting Online Sportsbooks In India 2020
1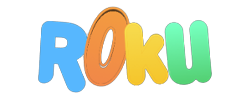 Get 100%
Up to ₹7,500
On First 2 Deposits
2

Get
0% Margins
And Great Odds
3 Get
$25 Free Bet
Welcome Bonus
4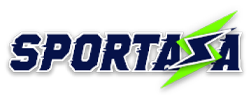 Get 100%
Up to ₹8,000
Welcome Bonus
5
Get 100%
Up to ₹8,000
Welcome Bonus
6
Get 100% Up To
₹5,000
Risk-Free Bet
7

Get 50%
Up to €50
Welcome Bonus
8
Get 100% Up To
₹15,000
On First Deposit
How Football Betting Works
Football betting online is all about an understanding of the game and access to information. With access to information and statistics, you improve your chances of making an informed football bet online. One important concept that should be clear to you when you bet on football online is the 'odds'. In sports betting, the football odds help you determine the likelihood that an event or outcome will happen. Also, the betting odds can tell you the potential payout based on your wager. It is the responsibility of the Indian sportsbooks to offer its customers and punters football odds that can serve as the basis for bets.
Traditionally, the odds are displayed as a decimal, like 2.00. But there are instances when a website will also display the betting odds in the fractional format, like 2/1. If the outcome of a football match is 2/1 and it wins, then you can collect a win of 2 units for every 1 unit of bet.
At many online sportsbooks, you have the option to display the betting odds in the format that's easy for you to analyze and understand. So when you're looking for an Indian sportsbook, pay attention to the best football betting sites that allow you to configure its display.
A Look at Important Terms in Football Betting
Your success in betting on football online largely depends on your understanding of the 'sports lingo'. Before you sign up and bet with real money, make sure you understand the following terms:
Stake - Also known as the Wager, is the amount you want to play for a team or player.
Bettor (punter) - The person who places a wager on a sportsbook to predict the result of a match.
Bankroll - The amount of money available in your account.
Bookmaker - The company that offers the betting platform including betting services like odds and payments.
Bookmaker market - This is the 'juice' or the advantage of the bookmaker in providing sports betting services to customers.
Back - A wager to support a team.
Lay - A wager placed against a specific team.
Push - Another term for draw or tie.
Dividend - The return or payout after making a successful bet.
Tipster - A person or website that offers sports betting tips and tricks.
Popular Betting Types At Indian Sportsbooks
When it comes to the world of football betting, the most common types of sports bets to play are match-winner and outright. In the match-winner, you are simply betting on the team that will win the match. The outright betting, on the other hand, involves making a bet on the team that will end up the winner of the tournament. Although these are the most popular and best football bets you can play, there are other ways to bet on sports. Specifically, the best football sportsbooks will now allow you to play two or more bets at the same time. This type of betting arrangement is called an 'accumulator', and a favoured option among experienced punters.
An accumulator is a sequence of single bets that are combined together. When playing a football accumulator bet, it's best that all your component bets win so you can claim the payout. Although it's a challenging task, the payout can be lucrative. This is different from the standard single bet that you can play at popular sportsbooks. If you play three 'Single' bets and only one wins, you can still collect a payout. However, this is not the case with an accumulator football bet.
The best approach here is to research what works best for you. If you're a beginner, you should start with singles. But if you're looking for a more challenging betting experience and lucrative payouts, then football bet accumulators are the way to go.
Handicap Betting - Another Popular Way to Bet on Football
When you bet on football games online, you'll also encounter handicap betting. This is normally offered if there's a team with an enormous advantage over the competition. In this betting arrangement, each team is assigned a goal handicap, with positive for the 'weaker team' and negative 'for the better team'. For example, a leading football team may be handicapped at - 2.0. This means that this team should win by more than 2 goals to beat the line.
Are You Ready to Start Betting On Football?
Betting on football requires an understanding of the different terms and football bets online. Your success in sports betting largely depends on your access to information and how you use these details and statistics to your advantage. And in this guide, we covered some of the basic football betting terms that you may encounter online.
If you're ready to play, check out our sportsbook recommendations. We offer the top Indian sportsbooks reviews that provide bettors with highly secure, lucrative, and exciting betting experience. Still, have questions? You can also check out our football betting tips and tricks.